Girl Scouting builds girls of 
C
ourage, 
C
onfidence, and 
C
haracter 
who make the world a better place! 
From kindergarten through high school, girls learn teamwork, mutual respect, 
goal setting, and leadership 
in all of their Girl Scout activities.
Please register girls online.  We also encourage at least one adult per scout family to register, 
regardless of whether you plan to volunteer 
as a troop leader, cookie helper, or just chaperone events.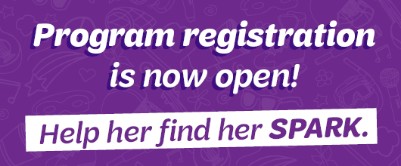 A CORI/SORI (criminal background check) will still need to be done in person at this time.



 

Calling Volunteers


Girl Scouts is in need of dedicated volunteers in order for girls to enjoy programs and experiences in the organization.  Our #1 goal is to help our girls grow in confidence, character and courage with the support of community volunteers.    Whether you plan to be a troop leader or just volunteer at a couple of meetings, you must

register as an adult member

.  Scout alumnae, parents of rising kindergarten girls, guardians, or other adults with organizational skills to share are encouraged to register and contact us at:                   

GirlScoutsBurlingtonMA@gmail.com



Burlington Girl Scouts in Action
      Reverse Trick or Treat

Girls Scouts dress up in their Halloween costumes to deliver home-baked goodies to elderly residents. The girls will knock/ring, as they do when they trick-or-treat, but instead of receiving a goodie they GIVE a goodie. The residents love the visitors and the girls have a lot of fun. Afterwards, we all gather in a common area to sing a few camp songs and refreshments are provided by the residents.

 




        Veterans Day Ceremony



The girls create thank you letters for veterans then the
Burlington Girl Scouts participate in the Veteran's Day Ceremony on the Common. After the ceremony on the common, the girls are invited to hand their cards to veterans in uniform. Often the girls are invited to have refreshments with veterans back at the American Legion on Winn St.







Girls Scouts put on a showcase of talent (if they would like) as a troop or small group. The girls then complete a craft, have a snack, and sing songs. Girls Scouts at all levels are invited to participate.

 



Memorial Day Procession




Girls Scouts come together to show respect for fallen military. The girls quietly march through the cemetery with other organizations of Burlington. Girls Scouts at all levels are invited to participate.

 

 

Girl Scout Overnights




Girls stay at a site in a lodge, cabin, or tents as a troop or small groups. The girls play games, sing songs, complete crafts, learn kapers (jobs), and enjoy a campfire. Girls may participate when they feel ready for the Girl Scout experience.

 






Camporee

This year the Camporee will be held at Camp Runels in Pelham, NH in October 7-9, 2016.  For more information,

click here

.




( Girls from troops 77231, 77233 & 71590 came to together to form the 

Burlington SUPER Troop

 joining over 2000 Girl Scouts from around New England for a fun filled but WET weekend at the 100th Anniversary Forever Green Camporee on Cape Cod June 1-3, 2012.

)